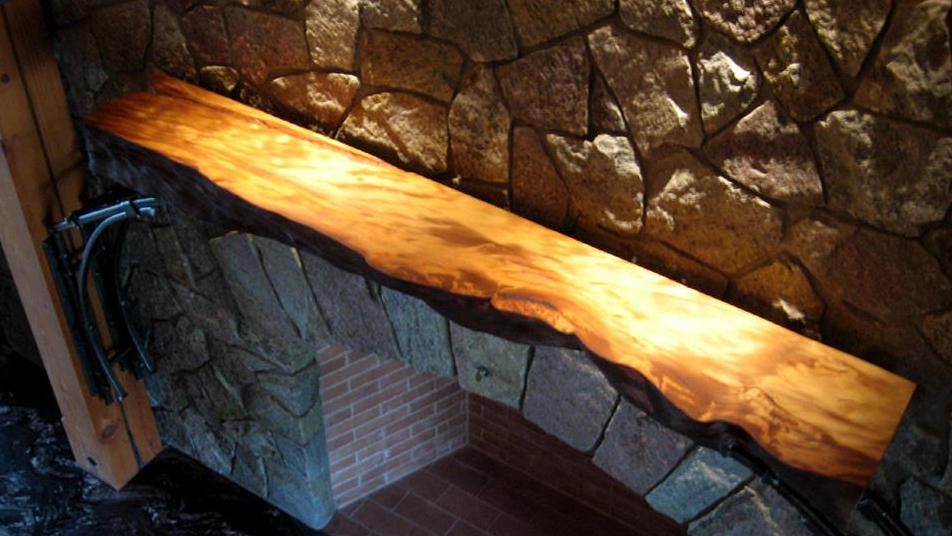 Ancient Kauri wood is being reclaimed from peat bogs in northern New Zealand. The piece shown here was carbon dated and shown to be 50,000 years old.
Ancient Kauri is highly workable, finishes to a stunning glow, and makes beautiful furniture and decorative pieces for home or business environments.
Ancient Kauri trees grew as large as 20 feet in diameter. The mantel shown here is 6 inches thick, 12 inches wide, and 7 feet long.
This custom fireplace mantel was installed in a client's home and is supported by iron work created by Arc Iron Creations.